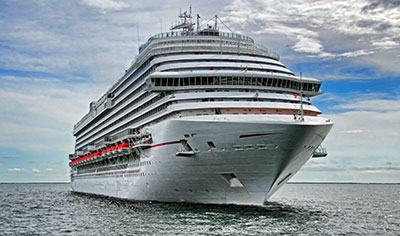 Cruises are becoming increasingly popular for individuals and families who want to get the most out of their vacations.
There is an endless array of cruise lines, cruise ships, themed cruises, cruise destinations, and cruise ship amenities.
Here are some top reasons to book a cruise for your next vacation:
Package Deal. Cruises offer a great value for the individual on a budget. Cruise packages encompass transportation, accommodations, & food.
One-Stop Vacation. While in a cruise you can visit multiple destinations without unpacking more than once. This is the perfect vacation for those who want to see a little of everything. Cruise ships also offer an array of activities and entertainment for all age groups, giving you plenty of options while at sea.
Food. While cruising, you have a wide variety of food available to you around the clock, including room service. Restaurant options range from quick service, to kid friendly, to fine dining.
Family Oriented. A cruise vacation is a great option for families and groups who want to spend time together but may enjoy different things. From sunbathing on the lido deck, golfing, swimming, zip lining, to virtual surfing, there's something for everyone.
Contact SV Dream Escapes today to choose the cruise line & itinerary that works best for you. We are also happy to set up pre and post-cruise accommodations and shore excursions.